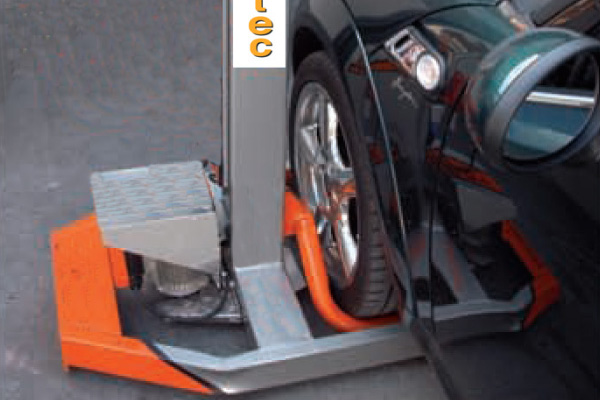 PORTABLE AND LIGHTWEIGHT
Our electromechanical ONE-column jack is portable, lightweight and easy to use, making it a really useful tool, either for large or small workshops.
FOR ANY AUTOMOTIVE
This portable lift is useful for all types of cars up to 2.5 tons. If you have any doubt about the specifications of our elevator do not hesitate to contact us.
SPECIFICATIONS
– Vehicles up to 2.5 tons.
– Lifting time: 35 seconds.
– Lifting height: 1 meter.
– Weight: 72 Kg.
WARRANTY
Our Ikotec 3000 is a portable and lightweight electric jack, it can offer all guarantee, resistance, and security that this type of machines requires. Our elevator can be used in different positions, both indoor or outdoor.