Working Arm
The working arm control can be manual by means of a reinforced spring or pneumatic. The vertical post is equipped with conic bushed and regulation systems for easy maintenance activities.
Self-centering Turntable
System is able to employ unique rod geometry to lock and clamp tyres throughout all rim diameters without adapters and adjustments.
Universal Pneumatic Device UPH & BPS
Universal auxiliary device UPH assists the operator to easily mount and demount particularly tough or low profile tyres such as Run-Flat.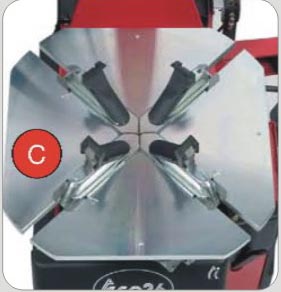 Mounting Head Quick Change Device
The  patented system integrated inside the hexagonal vertical arm which allows changing mounting heads in seconds without reducing the original machine working capacity.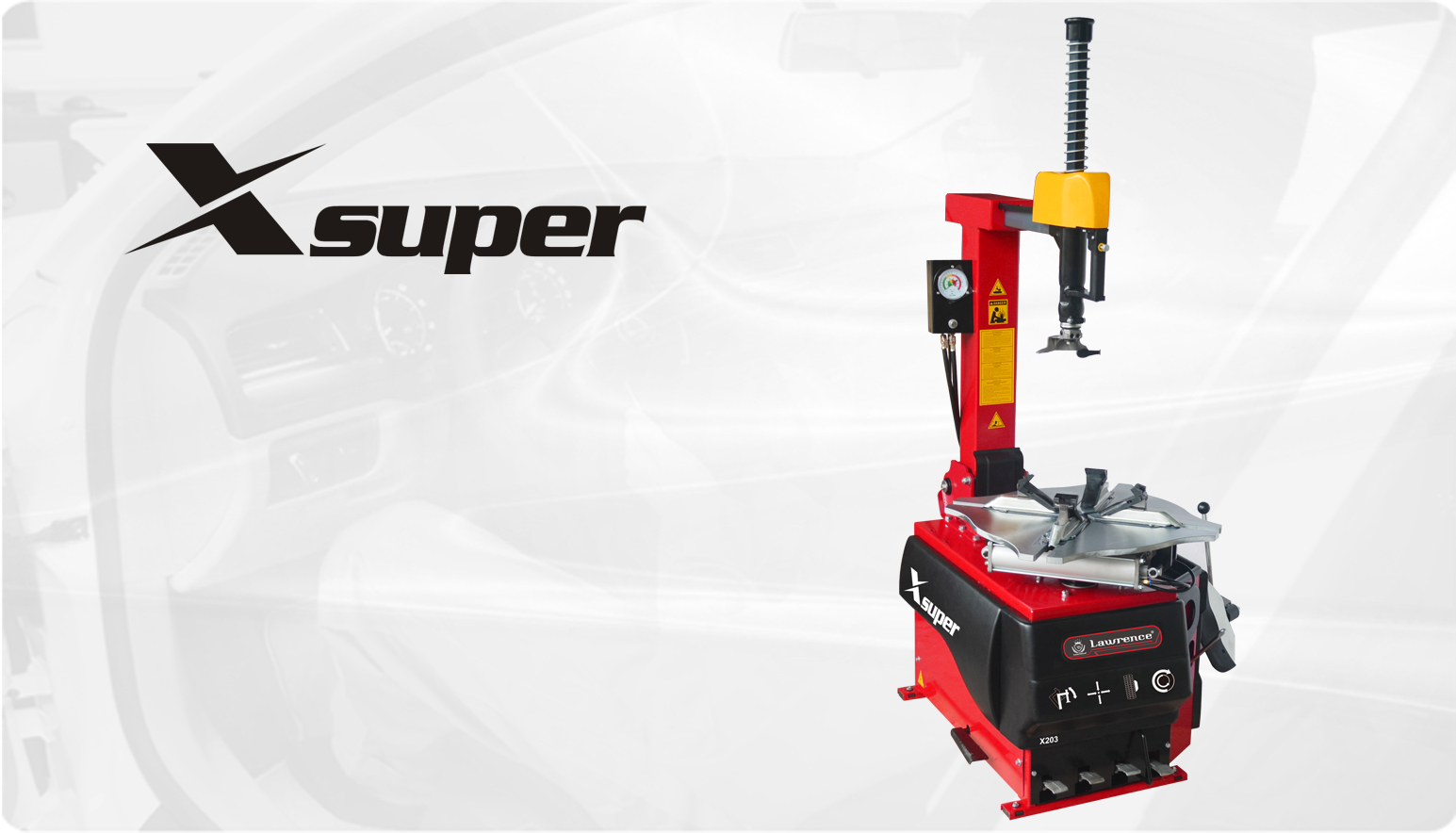 FEATURES
Automatic tire changer suitable for car and motorcycle wheels.
With disc chuck and heat treatment hexagon pole suitable for car and motorcycle.
Tilting vertical arm
Operating arm pneumatic locking
24'' turntable, outside clamping
Air operated bead beaker
Oversize body
Extractable pedal unit
Equipped with 2 speed
Optional Auxiliary Devices and Functions
PX8 Help Arm: Designed for swing arm to facilitate the operations for mounting low profile tires.
Inflation Device for Tubeless Tires: Quick inflation device with pedal control for quick blasting.
CVS Motor is optional.
SPECIFICATION
Rim clamping: 10''- 24''
Max. wheel diameter:1000mm(39'')
Max. wheel width: 340mm(13'')
Bead-breaker cylinder force at 10 bar: 3000kg
Operating pressure: 10bar (140psi)
Power Supply: 220V/380V
Motor Power: 0.55kw/0.75kw
Max. spindle torque: 1200Nm
Max. inflating pressure: 3.5bar (50 psi)
Packing Dimension(mm): 970Lx760Wx940H
Gross weight: 233kg